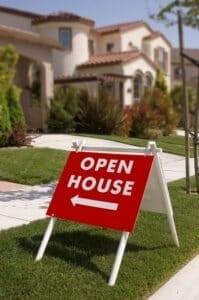 As more and more Americans find it worthwhile to rent a house before buying one, they need to know how to choose a good rental. To help ensure you find a great rental, keep an eye out for these few things when touring a potential rental home.
Smells
As you walk through the unit, you could capture whiffs of things like old carpeting, pet odors, cigarette smoke, or even smells emanating from the neighbors. Some odors — like smoke or pets — can be easily cleared up with the removal or professional cleaning of fabrics (usually the carpet and drapes). So this isn't a game-changer, but it is something you should address before moving in.
Maintenance
Check the unit for signs that it's been maintained well. For example, has a fresh coat of paint been well applied, or has it been casually slapped on without preparation? Maintenance habits like this aren't necessarily a big thing on their own, but they do speak to the quality of maintenance that the landlord puts into all their units.
Check on other indications of good maintenance, such as that all the faucets, smoke alarms, lights, and outlets work. Wiring, caulking, and plumbing shouldn't look insecure. And the landscape should be in good condition, without excessive weeds or greenery that needs to be pruned.
Security
You want to feel comfortable and safe in your new home, so keep an eye out for good security. The front and back door locks should work and appear to be sound. Look at windows and patio slider doors to make sure they have adequate window locks.
Take a few moments to walk or drive around the neighborhood. If possible, try to scope out the area at night or on the weekends too. Do you feel safe? Are street and parking lot lights working? Does the area seem family-friendly, lively, and well-kept? All these things will help toward security just as much as having good locks on the doors.
Noise
Renters know that some noise is just part of the nature of being in shared family housing. But whether it's a single home or a large complex, you should be able to enjoy reasonable peace and quiet. Keep an ear out for obvious noises from neighboring units, the parking area, the street, and any nearby play areas. Beyond that, you may want to be aware of nearby railroad tracks, noisy manufacturing businesses, or even restaurants and local businesses around your rental.
Noise issues are a personal question, of course. Whereas parents with young children may not want a bar next door, a fun-loving young couple might find it entertaining and fun. Go with your personal style, and listen to your gut.
Neighborhood
What type of neighborhood are you looking for? Think about what you like to do for entertainment and recreation. Are you looking for something with services in walking or biking distance? Bars, clubs, and neighborhood hangouts open late? Or do you want parks and bike trails or recreation centers nearby?
Whatever appeals to you, take a drive or walk through the area around your rental unit. In addition to your own types of entertainment, make sure the neighborhood appears to be improving rather than declining. Look for signs of new construction, thriving businesses, and other families similar to yours. If there are a lot of for rent or for sale signs, the area may be suffering a downturn that could affect you.
As you tour prospective rental housing, looking for these few things will help you decide on the right unit for you. At Charles L Moles Real Estate Services, we want to help you find the perfect place to call home, no matter what you're looking for in a rental. Visit us today.