Buying a home is a big decision, but buying your first home can be even more overwhelming. From finding the funds for down payments and closing costs to securing a mortgage and searching through the various listings in your desired area, the challenges of buying a home are easy to see.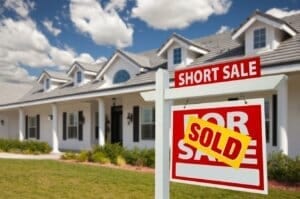 Fortunately, help is available. With this guide and your real estate professional's help, you will be able to click go down fiveunderstand the process of buying your first home, ensuring you make a smart investment in a stress-free manner.
1. Prequalification Is Different From a Preapproval
Even first-time home buyers will understand the importance of a prequalification before starting to search for a home to buy. However, you may not realize the difference between a prequalification and a preapproval and which one is most beneficial.
Before you start searching for your first home, you need to know how much house you can afford. Consulting your bank or a mortgage lender of your choosing is the best way to get started.
During an initial prequalification, the bank or lender will complete a credit check before evaluating your income statements to determine what price of home you can afford. Unfortunately, this step is not an approval for a mortgage.
A preapproval is most beneficial because the lender will conduct a more thorough look into your credit and income, ensuring you can afford the mortgage payments and other fees associated with buying a house.
Having a preapproval from your bank or mortgage lender will show your real estate agent and seller that you are ready and able to buy the home. Sellers will take offers from preapproved buyers more seriously, increasing your chances of having your offer accepted.
2. Down Payments Are Beneficial but Not Always Necessary
Many people believe they cannot buy a home because they do not have any money saved to use as a down payment.
While surprising for most buyers to learn, a down payment may not need to be as large as you first thought. In addition, some buyers will qualify for 100 percent financing where no down payment is needed.
If you served in the military, you will qualify for a VA loan where you can buy a house with no money down. Buyers who meet certain income and other stipulations may qualify for a USDA loan on a home in a rural or suburban area. Not only do they approve with no money down, but USDA loans have lower rates compared to conventional loans.
Remember that the more you put down on your home, the less you will need to finance. While placing the traditional 20 percent down on a home will reduce your monthly mortgage payments, no money down or smaller percentages down are options to consider.
3. Other Fees Are Necessary
During the preapproval process, your lender will discuss the various fees that you will be responsible for. Securing a mortgage will require application and attorney fees in addition to the potential down payment. Some fees you may need to pay early on in the process while others will be paid at closing, so remember and budget for these extra expenses.
An appraisal will need to be conducted on the home before you can close on the loan. An appraisal is ordered by the bank or your lender to determine the value of the property, protecting the lender in case the home needs to be sold due to default or foreclosure.
While often not required, an inspection of the home is also important before you close. Professionals will inspect the construction of the home, the lot, and all systems, ensuring they are all in good working condition. The inspection fee is small, but an inspection can make a big impact, preventing you from buying a home that is a bad investment.
Proper understanding can help you move through the home-buying process with ease. To start your journey, contact Charles L. Moles Real Estate LLC today.