Serving Montgomery County, Bucks County, Delaware County and Surrounding Areas
A LETTER TO OUR APPRAISAL CLIENTS REGARDING
THE CORONAVIRUS / COVAD-19
To learn about Appraisals during this challenging time, please Click

Here

.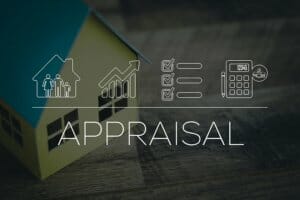 Are you buying or selling a home? Do you want to refinance your mortgage? Do you want to get the right amount of homeowners insurance? All of these situations require an accurate appraisal for the property in question, and Charles L. Moles Real Estate LLC is here to help. We offer real estate appraisal services in Philadelphia, PA, and all throughout Bucks County, PA.
Why Do You Need a Property Appraisal?
When you sell your home, you need to know the exact value of the property so that you can get the right amount of money. Banks won't normally lend more than the appraisal value, so an accurate appraisal will ensure that you get fair compensation and the buyer gets a fair deal.
When you buy a property, you also need to appraise the home (if the seller hasn't done so). As we mentioned before, you won't get a loan higher than the market value of the house, so cover your bases with a residential property appraisal. With our help, you won't try to buy a home with a listing price higher than its market value.
If you want to refinance your mortgage, the situation is the same. Lenders don't want to loan you too much money, so they want to see exactly what your property is worth. Refinancing is a great option, so call us when you want to make your debt easier to handle.
Why Hire Charles L. Moles Real Estate LLC?
We have been in the business for over 60 years, so with home appraisals, we know what we're doing. Our team of experts will come to your home and inspect both the interior and exterior of the property. We'll also look at the surrounding properties, the neighborhood, and any extra features your home may have.
Once we have an accurate appraisal, we'll share it with the bank or lender for you. So if you want a professional and convenient way to learn the value of your home, contact a real estate appraiser from us today at 610.275.2050.
Please Click Here to complete the Appraisal Form.