Serving Montgomery County, Bucks County, Delaware County and Surrounding Areas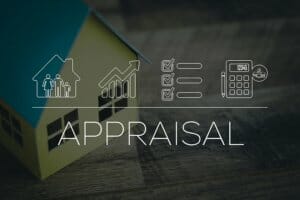 Whether you are buying, selling, or refinancing your home in Philadelphia, PA, you need to know the real value of your property. For an accurate property appraisal, talk to the experts at Charles L. Moles Real Estate LLC. We have over five decades of experience and can help you understand the appraisal process.
How Can A Property Appraisal Help?
A real estate appraisal can benefit you in a variety of ways. If you are buying or selling your house, you want to get the best deal possible. An appraisal guarantees that the seller gets fair compensation and the buyer gets a fair deal. No matter what side of the transaction you fall on, our appraisal services can give you confidence that you are getting the fairest price.
However, a residential property appraisal has other benefits as well. If you are refinancing the mortgage on your home, having the experts perform an appraisal before meeting with the lender helps you get the best loan possible. If you are looking at homeowner's insurance, a property appraisal can help you choose the right coverage.
What Can We Offer?
No matter what reason you have for a real estate appraisal, the team at Charles L. Moles Real Estate LLC can help. As a family-owned and -operated business, we care about our community. You can trust us to always be upfront with you and answer any questions you have throughout the process. We strive for 100% customer satisfaction and always listen to your concerns.
As experts with both residential and commercial appraisals, we have the experience you need. When we perform property appraisals, we are careful to make sure that no details slip through the cracks. For efficient and accurate real estate appraisals, contact a team you can trust.
Reach out to Charles L. Moles Real Estate LLC today and learn the true value of your home. Call 610.275.2050 to learn more about our services.
Please Click Here to complete the Appraisal Form.