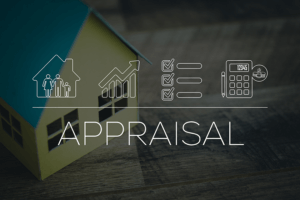 When you buy, sell, or refinance a home, you need to have the home appraised. If you are looking for a real estate appraiser in Bucks County, PA, contact Charles L Moles Real Estate. We also serve the residents of Chester County, PA, Delaware County, PA, Montgomery County, PA, and Philadelphia, PA. We have been in business since 1959.
We are certified general and residential real estate appraisers in the Philadelphia, PA, area, and we have been rated by Fannie Mae as the #1 appraisal firm in the area.
The Importance of a Real Estate Appraisal
A real estate appraisal determines the value of the home. Most banks and lenders require an appraisal on every property they finance because they want to make sure the property is worth the money they are lending.
The bank or lender orders an appraisal, and the real estate appraiser visits the property and usually completes both an interior and exterior inspection including. During the appraisal process, we will look for and obtain the following information:
Comparable home sales in the area
Curb appeal
Size of the property
Structural integrity
Upgrades and features
We will also see how well a property fits in the surrounding neighborhood. Factors such as curb appeal, any upgrades made to the home, the view from the property location and the condition and type of surrounding homes can affect the market value of a property.
We will take this information to the bank or lender so they know how much they can safely put up for a mortgage on that property.
The Experience and Expertise of Charles L Moles Real Estate
Because Charles L Moles Real Estate has been in business in the Philadelphia, PA, area since 1959, we've seen it all and done it all. We're familiar with the local real estate markets, and we are constantly improving our education and understanding of real estate trends and upgrades. We want to give you the best appraisal possible, which is why we always use the most up-to-date information.
When you hire a real estate appraiser from Charles L Moles Real Estate, we'll treat you like family. To learn more about the services we offer in Bucks County, PA, call us toll-free at 800.736.7404.
Please Click Here to complete the Appraisal Form.