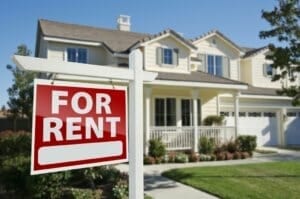 Have you had an interest in investing in a Norristown area rental property as a way to help build for your retirement? Real estate can be a great investment vehicle to help you benefit from passive income and build up property equity long term, but you need to make sure you buy the right property. And once you buy the right property, you will need to manage it successfully.
Here are some recommendations to help you buy and rent out a residential investment rental property.
1. Search for Potential Rental Properties
When you begin your search for a residential investment property, look for those that will make good a rental now and for the foreseeable future. Look at features in a property that are attractive to renters, such as the presence of a garage, a landscaped or fenced yard for children or pets, or the location of the home in relation to local businesses and schools.
To help you successfully look for a rental property, you will find it helpful to hire an experienced real estate agent who knows the area, the market, and the rental rates. A realtor with rental investment experience can help you search for a property that makes a good rental, and they can help you calculate an appropriate rental rate.
Your realtor will have access to their local real estate listing database to search for home specifics, and they also have access to a network of sellers and other agents and brokers in the area.
Recognize that a real estate agent with a good network of clients will be more likely to know about, for example, the perfect rental home that is about to be listed for sale so you can be the first to view it and potentially make an offer.
2. Determine Positive Cash Flow
Once you have located several homes for sale that could each make a good rental property, make sure they will bring in a positive cash flow with the income exceeding the expenses.
A quick and easy method to calculate if a home is going to bring you positive cash flow is to use the One Percent Rule. This rule says that the gross monthly rent of the property should equal at least one percent of the home's final purchase price.
When you use the One Percent Rule, you can quickly look at a property to decide if its rent will cover its expenses. For example, a home that is selling for $250,000 should be able to rent for $2,500 each month ($250,000 x .01) to make it a positive cash flow property.
If you know the market rent for the home can only charge $1,800 each month in rent, you will be paying an average of $700 each month out of pocket for the property's expenses.
3. Consider the Benefits of a Property Manager
After you have purchased your rental property, begin advertising to rent it out and find the right tenants.
If you are working a full-time job, or you don't have any experience in property management, consider hiring a property manager. They will handle the daily tasks for you, including items such as screening tenants, showing the property, managing maintenance and repairs, and handling evictions and other tenant problems.
Keep in mind you will need to cover your property manager's fee out of the property's cash flow. The monthly management fee for a property manager is approximately 10 percent of your property's rent.
Whether you want to buy a single family home or a multi-family rental complex, find the help you need in property investing with an agent at Charles L. Moles Real Estate, LLC. Our team of licensed and experienced professionals will be happy to help you and give you the personalized service you need to buy and rent out your investment property.